From one hopeless romantic to another, believe me when I say that meeting the love of your life doesn't automatically give you a happy one…
Love Won't Make You Happy
This one is not for the cynics, nor is it written by one. This is for all the little girls who grew up dreaming of meeting their future husbands, and living happily ever after. See, from the ages of 7 – 17 I was sure that once I met my soul mate, that everything else would fall into place. It would be like a warm spell hit my chest and happiness and security and sickening love would just flood in and make the world right, even on the toughest days. I didn't think I was naive for believing so either, just that I hadn't met the right guy yet.  Then I met the right guy. I fell in love with my soul mate, and while he made me incredibly happy – my life still didn't.
Even The Best Relationships Can't Fill You Up Completely
It's amazing to meet someone who just gets it – everything nobody else ever did. But please, let's ditch the notion that falling in love will just make everything else fall into place. Love won't get you an interview with the travel company or medical school you always dreamt of. Love doesn't mend your relationship with that estranged family member. Love can't fill you with so much joy that you no longer have to try to grow. You have to do that for yourself, and sometimes, most of the time, you need to do it on your own.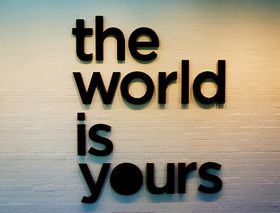 You're Enough, Even When Love Isn't
Sometimes relationships end at the hands of anger or lies. But sometimes, especially in relationships between 20 somethings, relationships end because one person (or both) need to figure out how to make themselves happy first. On a more personal note, I left the love of my life so I could work on becoming my own. Because I'm no longer that 7 or 17 year old girl who thinks love will make everything brighter and more whole. Because there are things I need to experience, explore, and exercise before I can happily share my life with someone else.
Want Exclusive Videos?
Subscribe to our mailing list to unlock 10 VIP videos!